Here is a list of the top 4 Cash prize winners as well as door prize winners. If you entered the derby your boat was entered for a chance to win a door prize. The top 4 cash prize winners were NOT eligible for door prizes, however if you were at the weigh in there were several prizes handed out to people there. Those prizes are NOT listed below, great derby several nice fish and all 22 boats had a safe trip.
4th place prize largest pink $200 Shane, Hunter & Cody Aguis
3rd place prize Largest Coho $300 6.3lbs Greyson Carlos
2nd place prize Largest Chinook JR (15 AND UNDER) $500 11.9lb Ryder Brown
1ST Place Largest Chinook $800 18.8LBS Jordy & .Zack
Several fish weighed in and the fishing continues to be good so try and get out the next few weeks. Here are list of door prize winners. Pick up your prizes at PRO.
4 Hour Charter From Donated By Jimmy Jack Charters Dave Galbiati
3 hour tour for up to 10 people Donated By Savary Island Yacht Tours.. Guy Pippen
Amundson Trend x-5 Trolling Reel Donated By PRO. Rob Fitzpatrick
Pollen Sweater Donated By 460 Realty. Mike Doxe
Powell River Fishing Report T-Shirts x 2 Donated by Chris Carlos . Sara Bauregard
Powell River Fishing Report T-Shirts x 2 Donated by Chris Carlos. Mickey Mcleod
Westcoast Thick Package Donated BY Thick.. Rich. Did not get last name, will call you lol.
Powell River Fishing Report Hoody Dan Lockstead
Pro in most cases does not solicit for prizes. All the Prizes above were simply donated as the companies heard about the Derby. If any Business would like to Participate in any way for future Derbies all are Welcome Sam Out! PS ,Sorry if there is spelling errors ect…Sam's in a hurry during this post..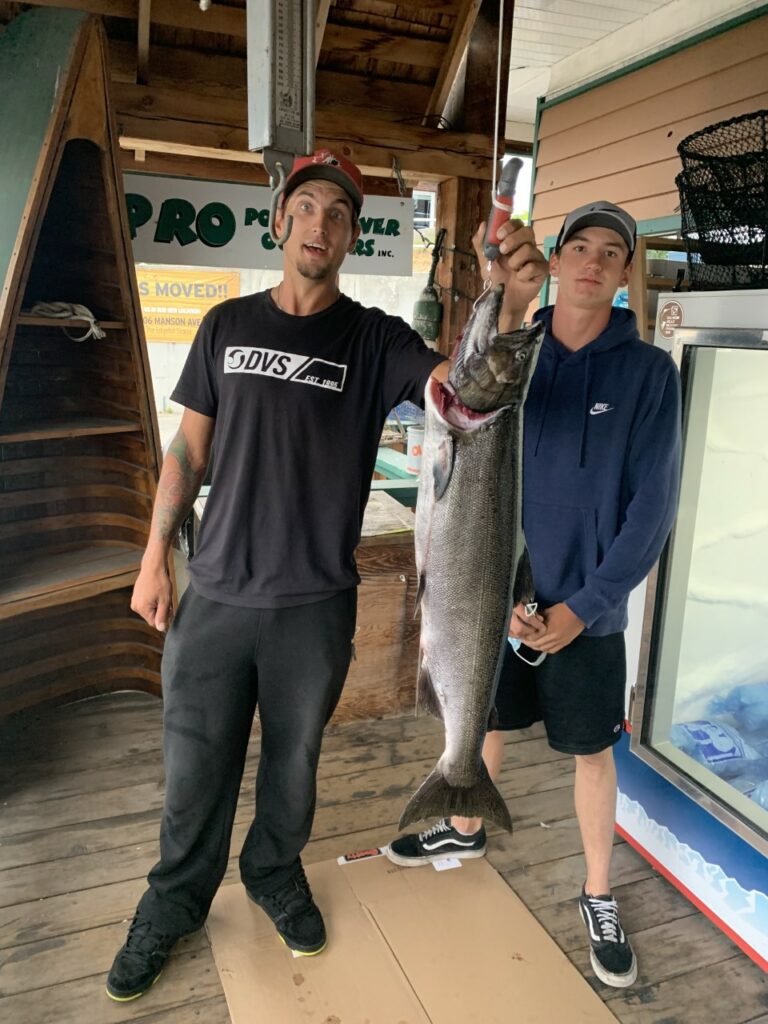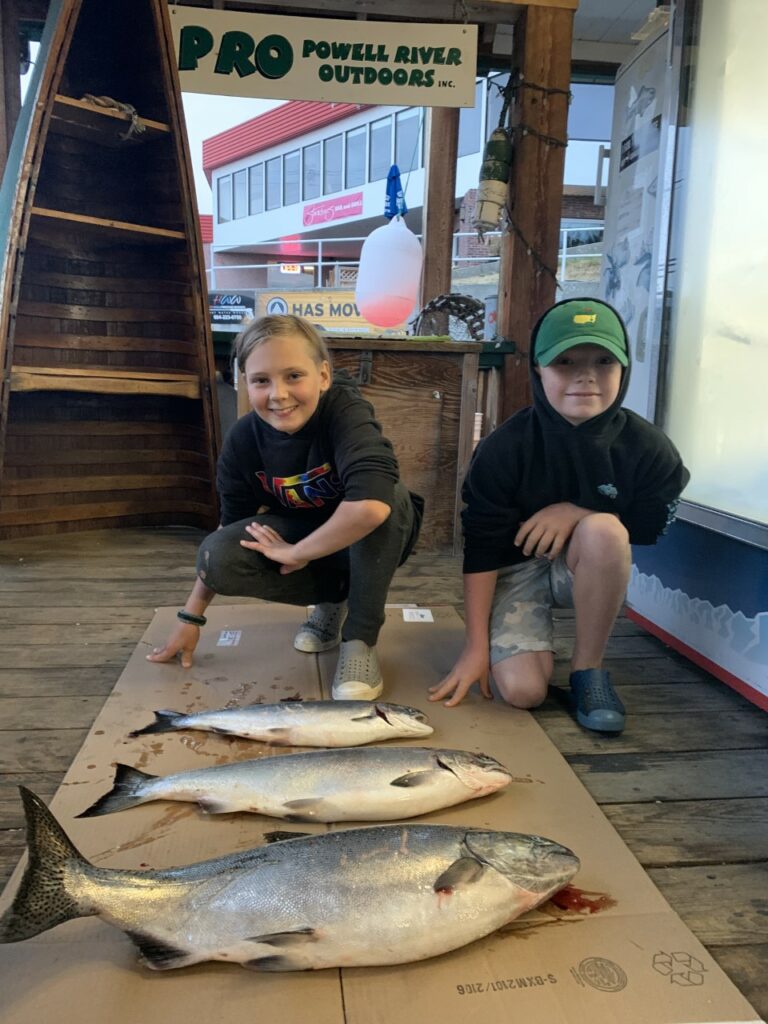 Largest Chinook Jr Ryder Brown (left) Largest Coho Greyson Carlos Right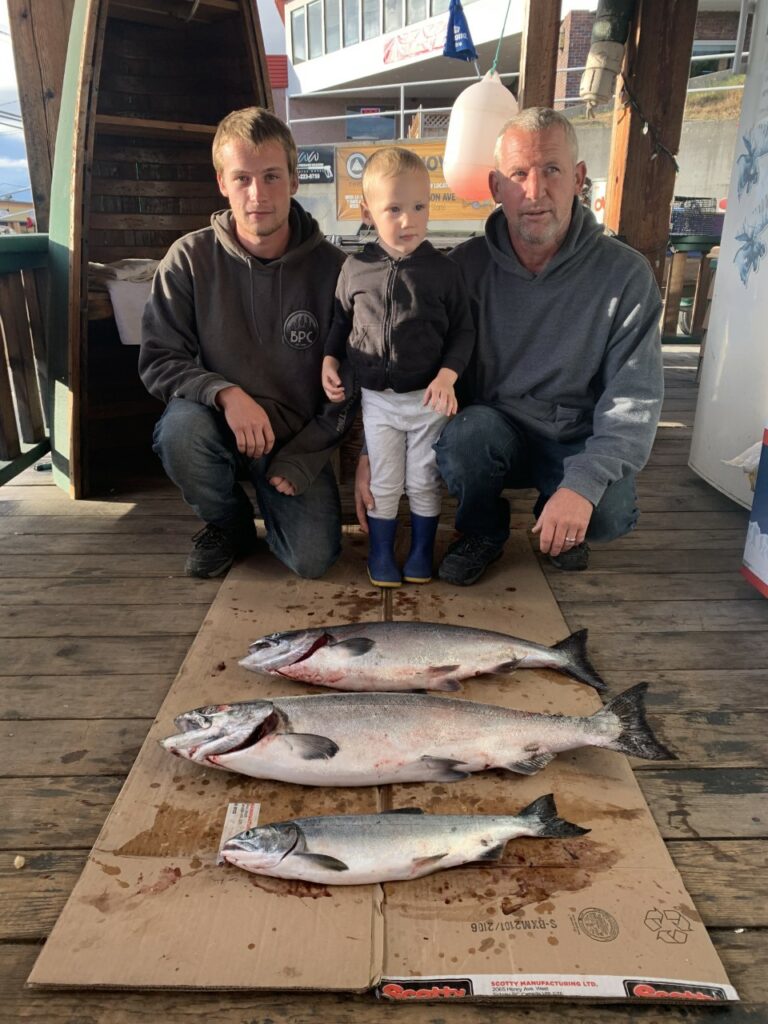 From Left Cody, Hunter and Shane Aguis Largest Pink (foreground) and a good haul..