POWELL RIVER OUTDOORS
YOUR PREMIUM FISHING, HUNTING, CAMPING & BACKCOUNTRY STORE
LOCALLY OWN AND OPERATED – PROUDLY SERVING OUTDOOR ENTHUSIASTS IN THE POWELL RIVER REGION
YOUR GATEWAY TO ADVENTURE
WELCOME TO POWELL RIVER OUTDOORS (PRO)
If you want to get the most out of Powell River and the surrounding areas, put PRO on your list. Our specialty is ensuring that people get the most out of this area. This comes naturally, due to the fact that all our staff have many years of local knowledge and hands-on experience behind them. Our store acts as a gateway to all the resources that are offered here.  Whether it be fishing, camping, or hunting, we will ensure you receive the info and equipment needed to make your stay one you'll be guaranteed to enjoy. With Powell River comes some of the best fishing you will find anywhere. Not only do we have excellent salmon fishing, we also have possibly the biggest cutthroat trout in Canada.
POWELL RIVER AREA FISHING GUIDE - 2021
Know Your Limit – Fish Within It!
SPECIES
LIMIT
MIN. SIZE
COMMENTS
Ling Cod
1
26" (65cm)
May 1 - September 30
Halibut
1
See Online Regulations
Check License for more information
Black Cod
(Quill, Copper etc.)
1
Any Size
May 1 - Sept. 30
Snapper / Yellow Eye
(Bocaccio)
0
-
Closed
Chinook
1
26.6" (62cm)
July 15
Coho
12" (30.5cm)
TBA
Dungeness / Crabs
4
6.5" (16.5cm)
Males Only
Oysters
12
-
-
Clams
60
-
See Regulations for Size & Species
Prawns
125
-
Release All Egg Carriers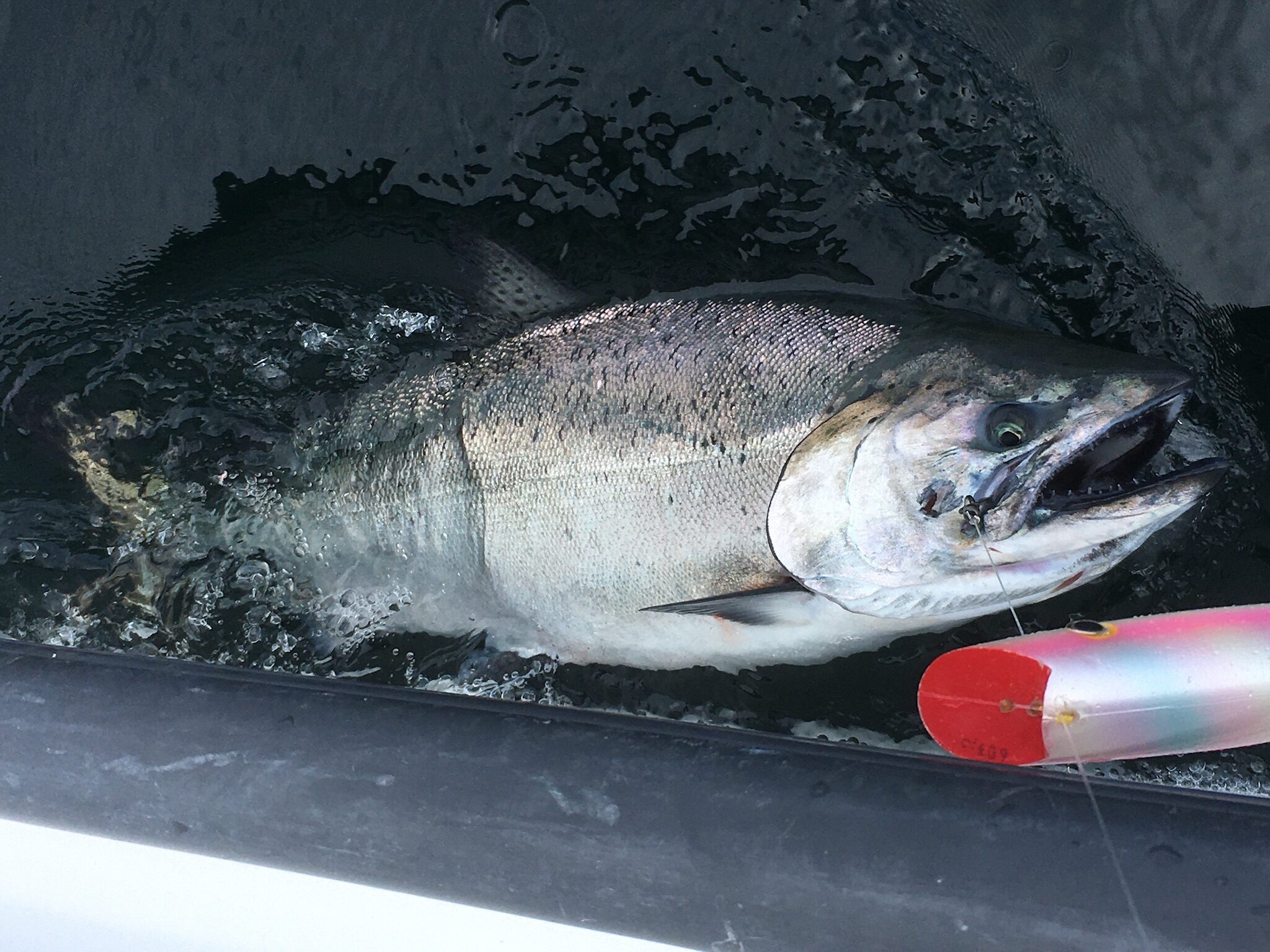 FISHING TACTICS
COD
Retrieve bottom fish slowly
Use descender to release
Both will help the survival rate.
HALIBUT
Troll bottom 2.5 mph (More Halibut – Less Cod)
Use 150-200 cable
SALMON
Troll speed 2.5 mph
Spoon leader 6′
Hoochie leader 3-4′
Cannonballs 12-15lb
Don't forget to jig
We Buy Used Fishing And Outdoor Gear
Thanks for shopping PRO
we also ship outside Powell River.
Check out the PRO Flyer! Great gifts, and gear.
PRO BLOGGINS
What's Going On!
With hunting season about to begin now is a good time to service your firearms and head to the range.If you need any type of firearm maintenance stop in at PRO and have our Gunsmith Rocco Wenzel help you out.Rocco has been with PRO for a couple years and we are very...
read more
Been a while since a PRO report, was a nice break. Lets start with some local dates.. Reminder that Powell Lake and Tributaries are closed to fishing until April 1st 2022.This closure allows the Cutthroat Trout to spawn. Inland Lake and Goat Lake included.Rockfish...
read more
We have a couple dates for upcoming courses Friday September 24 P.A.L. - -- - Location - Coast Town Center Hotel (Malaspina Room) Time 8:30 am-4:30 pm Register at PROCost $200 cash onlyThere are already students pre registered, so registering now does not guarantee a...
read more
Here is a list of the top 4 Cash prize winners as well as door prize winners. If you entered the derby your boat was entered for a chance to win a door prize. The top 4 cash prize winners were NOT eligible for door prizes, however if you were at the weigh in there...
read more