Wow what a Derby that was, this quote about sums it up. I asked Greg Rahier, who happens to be a recently retired fisheries officer of 30 years this question." Greg what did you think about the fishing on Derby day?" His reply , " I haven't seen fishing like that in 30 years." It was great to see all the happy anglers coming in to the weigh station with there bounty. A special thanks to Lisa and Gina for manning the PRO weigh station it was very, very busy and Darcy and Rocco for manning the PRO Shop . Here are the results.
Best fish story, Holly Mcleod wins an awesome Westcoast Thick Clothing Package.(Stop in at PRO for story)
Largest Coho (Coho have not arrived yet) Random Draw winner Chris Orlinis $200
Largest Ling Cod 17.8lbs Team Rahier $200
Largest Chinook 18.1lbs Team Joe Caldarone $300
Hidden Weight #2 12.4lbs Team Sidney Young $500
Hidden weight #1 10.3lbs Team Dan Hatch $1000
We found that having hidden weights for top prizes gives everybody a chance, it also works well due to the fact that it is a slot size retention for Chinook 62-80cm.
There were also countless door prizes from paddle boards to fishing reels given away at the Forest Bistro during the wind up party. What a party it was, special thanks to the Forest Staff and The Whiskey Bandits for packing the dance floor.
Thanks to you all for entering 26 boats in total, great to have that participation during busy times. Shout out to our sponsors. Westcoast Thick, Powell River Fishing Report. Powell River Outdoors. Stop in to the PRO shop for more Derby details and to see the great lures used to catch all these fish. Thanks again and Thank You to the Bounty….Sam Out!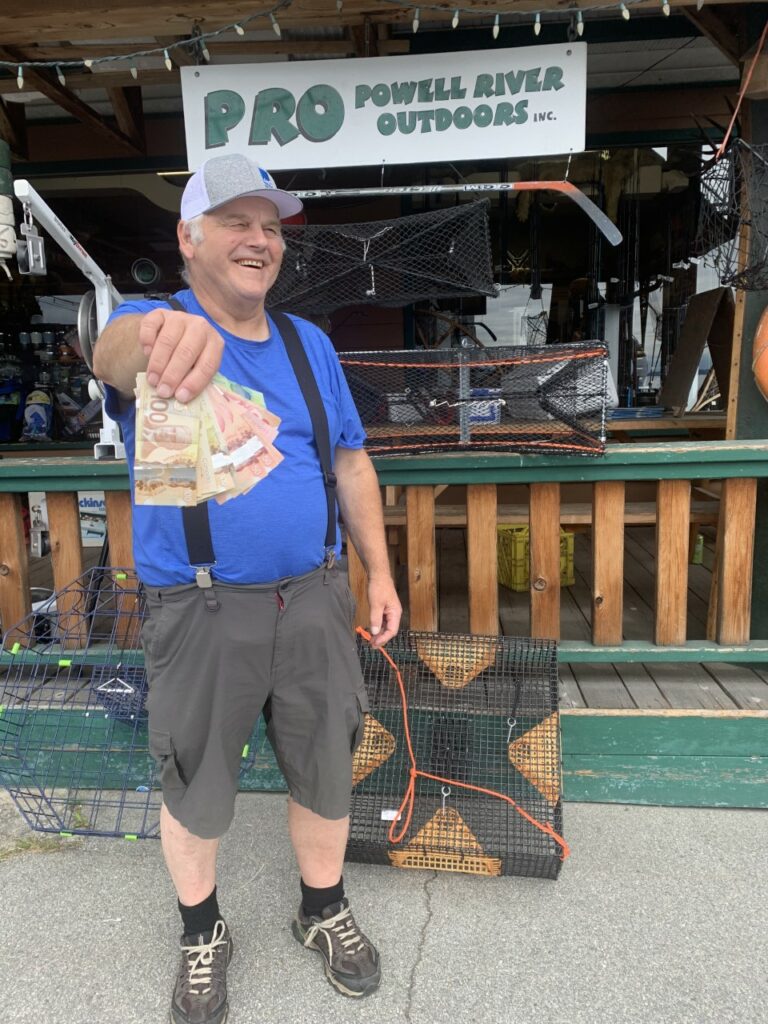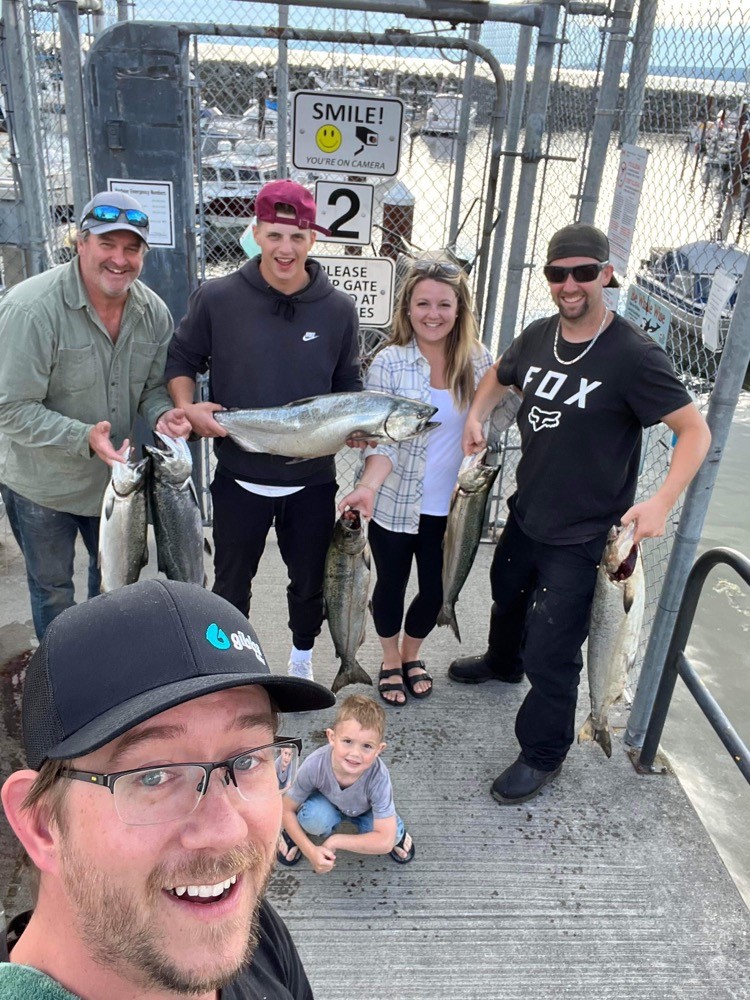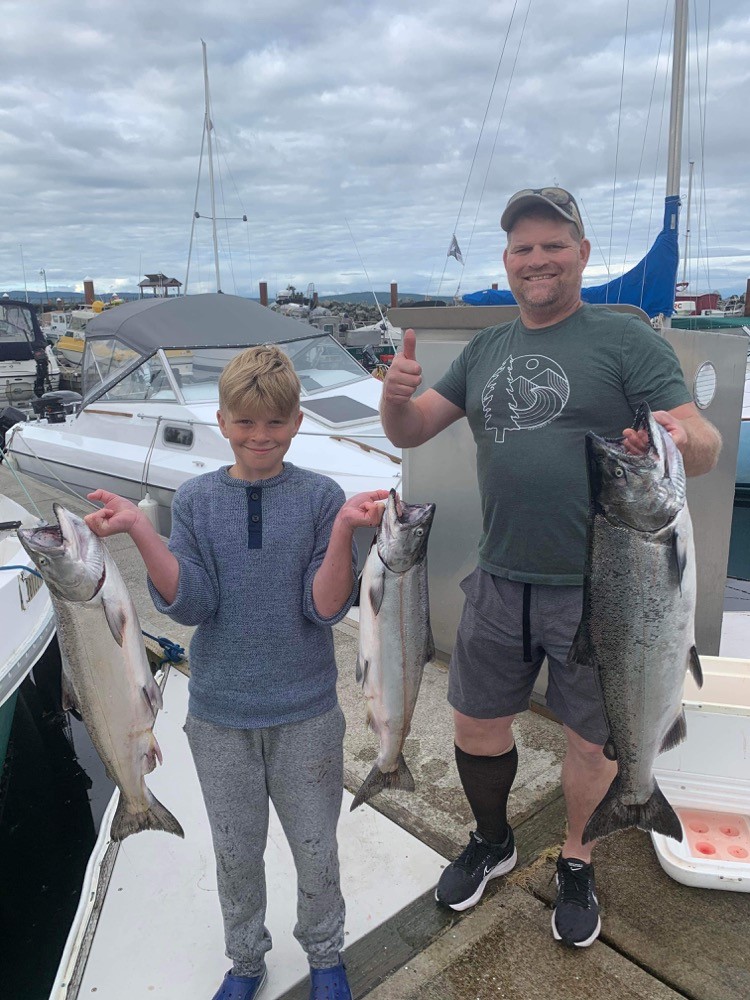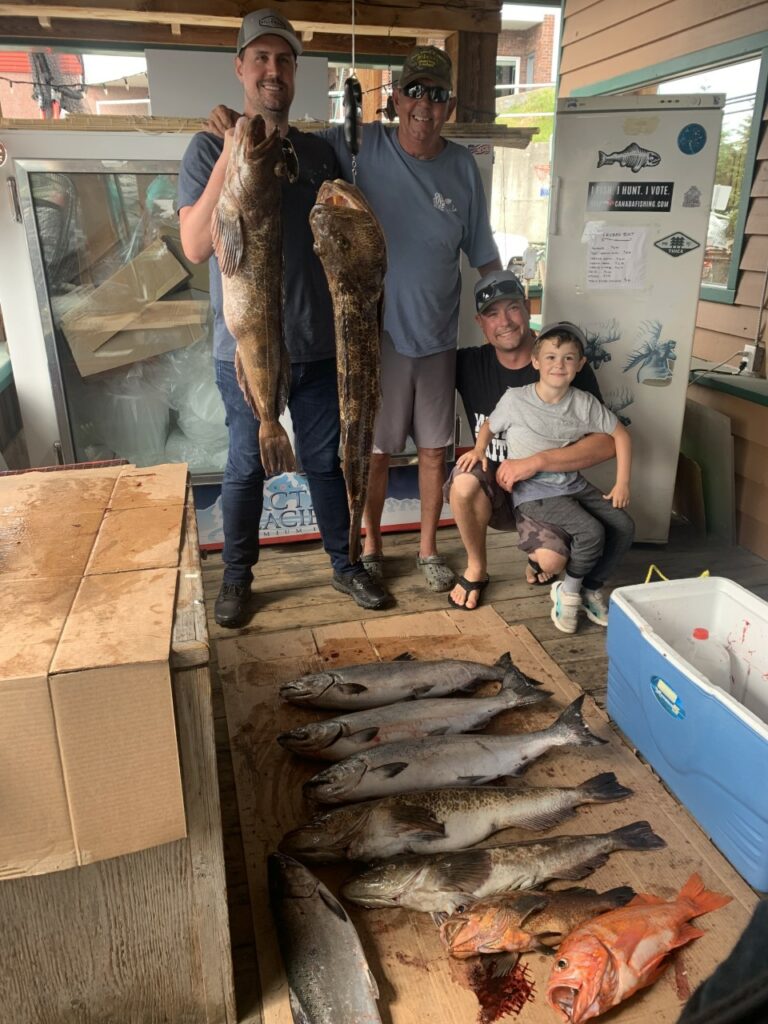 Largest Lingcod Team Rahier $200 (Canary Rockfish in foreground)